Regulatory framework
With the introduction of Regulation EU MDR 2017/745, reusable rigid endoscopes are now class I reusable medical devices (class I, reusable or class Ir).
You now have to have some sort of quality control of endoscopes before each use. In addition, a record must be kept of each and every single reuse.
By law, products that are both reusable surgical instruments and have a measurement function, the effects of reprocessing on the measurement function must be evaluated and documented.
A quality check is usually performed in the CSSD after the endoscopes have been cleaned and before they are packaged for sterilization. This means this compliancy responsibility falls on this department.
Endosope inspection now
Endoscope inspection is often limited to a visual check of the endoscope; sometimes cold spray is used to detect moisture or an extra lens is used to detect contamination on the individual lens surfaces, but that's it. Rigid endoscopes degrade during their lifecycle due to sterilization, ionizing radiation and mechanical force.
Despite these visual functional checks, surgeons are still confronted with faulty instruments because it's difficult to objectively assess degradation.
Scientific research done at the university of Lyon, France shows that 80% of defects that could impede use in the operating room were not seen by a trained surgeon that knew it was being assessed against an automated empirical machine.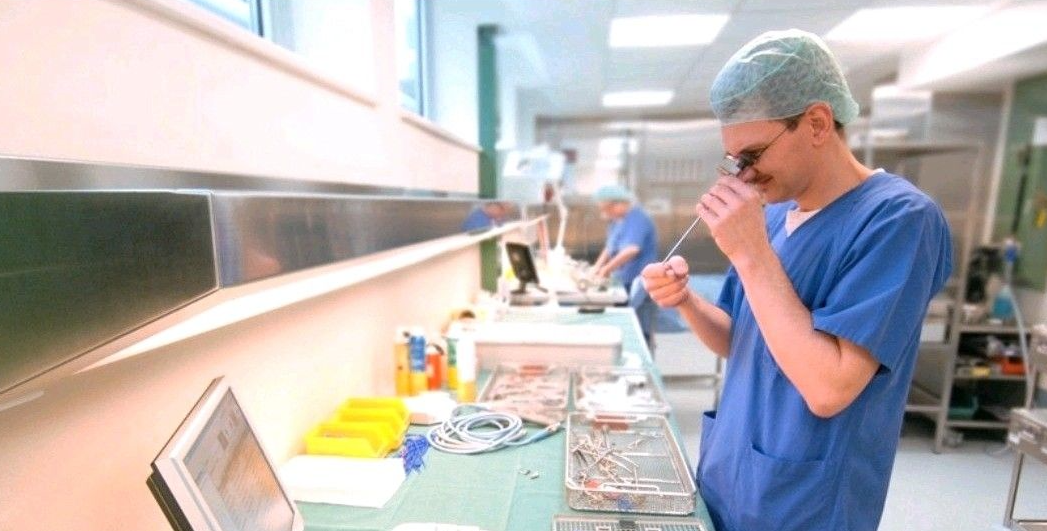 Another problem with manual functional tests is that it difficult to establish clear and consistent criteria for accepting and rejecting endoscopes, making objective assessment impossible.
In addition, for a human it's not possible to detect gradual changes in optical quality over time, especially with a large number of different types of endoscopes.
Some endoscope manufacturers specify acceptance and rejection criteria, such as maximum number of dark illumination fibers and testing for dents and lens cracks, but it's unclear what the relationship is with visibility problems in the OR and whether these criteria are under- or over-valued.
Automated Test bench
To ensure that endoscopes have the optical quality for surgery, Dovideq developed an automated opto-electronic test bench for the sterilization department.
With this test, 6 specific parameters, like transmission of the illumination fibers, lens discoloration and lens contrast values are stored in an online database to provide empirical criteria.
To optimize the measurement process, Dovideq developed an automated system called ScopeControl that requires almost no user interaction and measures several important optical parameters of an endoscope.
To ensure the optical quality of rigid endoscopes in practice, Dovideq developed special software to instruct the operator, who gets a clear pass/fail message.
The system automatically generates test patterns, captures images, analyzes them and stores results in a dedicated cloud system. Reporting can be done via there.
During a clinical trial, a trained device operator performed 1599 measurements on 46 different endoscope types.
As expected, a slow downward trend in the quality of clinically used endoscopes was observed.
The quality generally improves after repair or replacement, while endoscope replacement seems to slightly outperform endoscope repair.
This system provides hospitals with better insight into which acceptance and rejection criteria to use and which factors (usage, cleaning protocol and brands) determine the economic life of endoscopes. The cloud based endoscope management system also ensures quality assurance and compliancy, increasing quality and patient safety whilst lowering overall costs.
In short: To do a good job, you need good visibility.